About GMS:
Google
TM
Mobile Services (GMS) is a collection of Google applications and APIs that help support functionality across devices. These apps work together seamlessly to ensure your device provides user a great experience right out of the box.
GMS certification Service:
If you are interested in building a device with Google apps, please reach out.
The Android team at Google certifies devices with Google apps to ensure they are secure and ready to run apps from Google and the Play Store.
Shenzhen Deejoy Lighting Technology Co.,Ltd. is a Google ODM partner to provide a way for a brand company to build an Android device with Google apps.
Supported SOC: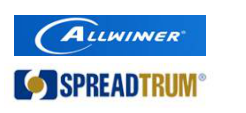 Supported Device:
-Tablet
Contact details:
-Email: gms@dajing-tech.com
-Phone: (+86) 188 136 43282
-Address: 3rd Floor, Building B3, Xujingchang Industrial Park, Xinhe Community Fuyong Town, Baoan District, Shenzhen, Guangdong China
Note : Global

Google and Android are trademarks of Google Inc. The Android robot is reproduced or modified from work created and shared by Google and used according to terms described in the Creative Commons 3.0 Attribution License.